The Equestrian Hotel
At the heart of World Equestrian Center – Ocala, we invite you to the latest paragon in luxury accommodations. The Equestrian Hotel is a prestigious venue that assures guests an unforgettable stay.
The grand lobby has 20-foot ceilings, crystal chandeliers and a floor-to-ceiling stone fireplace, Mahogany and Italian porcelain throughout the entire first floor. Worldly inspirations are found beyond the lobby, adorning each of the hotel's five stories. Each floor has a large, elevator lobby featuring an art gallery which showcases the work of local artists.
Guests can enjoy the luxurious rooms and suites while immersing themselves in the equestrian lifestyle. Watch world-class equestrian sport, relax in the spa or by the pool, or explore the variety of shopping and dining options available on-site. Please view our hotel policy on pets before planning your visit.
Pet Policy
7th Annual Stella Awards Nomination Honors The Equestrian in Three Categories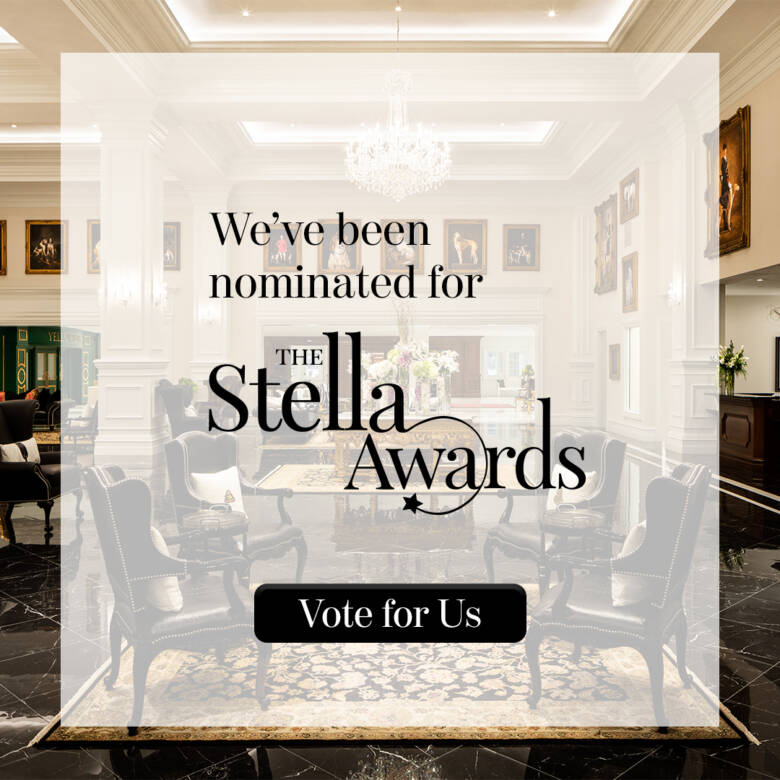 The Equestrian Hotel has been recognized as a nominee in the 7th Annual Stella Awards from NorthStar Meetings Group. The Stella Awards honor properties that "consistently deliver quality service and innovation to meeting and events professionals." The Equestrian is nominated in three competitive categories across the Southeast region: Best Boutique Property, Best Food & Beverage, and Best Décor/Design.