Shop At The Equestrian Hotel
Access to prestigious designers, fashion, beauty, décor and cuisine throughout The Equestrian Hotel. This collection, spanning nearly 13,000 square feet, provides access to one-of-a-kind items and luxury shopping.
Beyond The Equestrian, World Equestrian Center – Ocala offers over 30 retailers carrying equestrian lifestyle and luxury goods.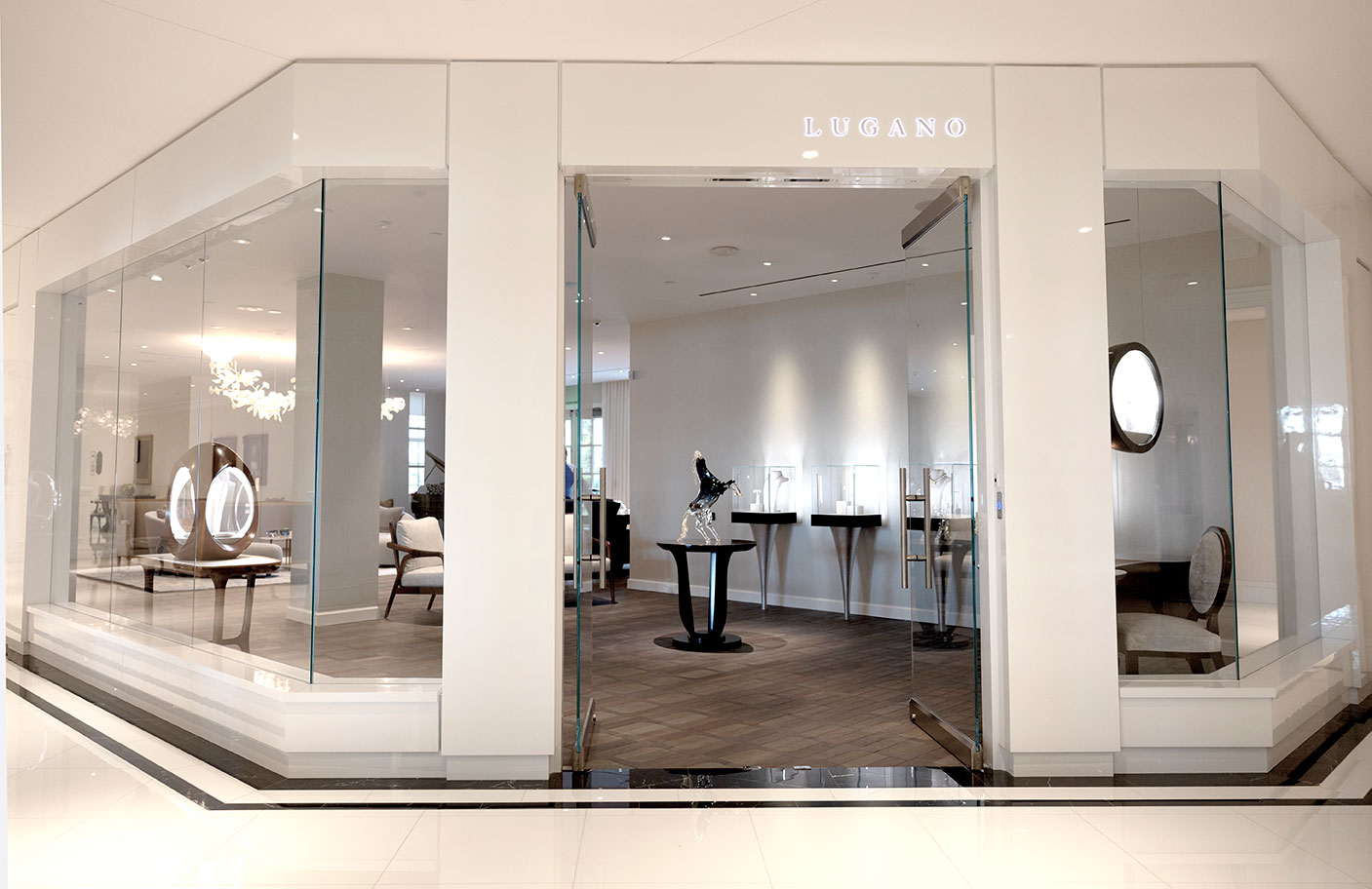 Lugano Diamonds
One of the finest jewelers in the world, Lugano Diamonds was founded with the vision of creating exquisite, one-of-a-kind jewelry. Each piece is a true work of art made with the world's rarest and most precious gems. Our global connections allow us to procure the rarest, most unique and largest stones, which are exemplified in our stunning creations.
From the initial inspiration taken from the gem and design, our master craftsmen create each piece of jewelry to the highest standards with meticulous attention to detail. Their skill and expertise incorporating the tiniest design elements into every Lugano creation results in a truly exceptional masterpiece. This is what makes Lugano Diamonds' jewelry unparalleled.
Equestrian Collection
Equestrian Collection represents timeless elegance and sophistication. Its mission is to offer clients an unparalleled selection of luxury linens, exquisite furnishings and décor that elevate their living spaces. Store selections proudly mirror the design aesthetics showcased at The Equestrian Hotel and World Equestrian Center, embodying the guiding principles of the property: Quality. Class. Distinction.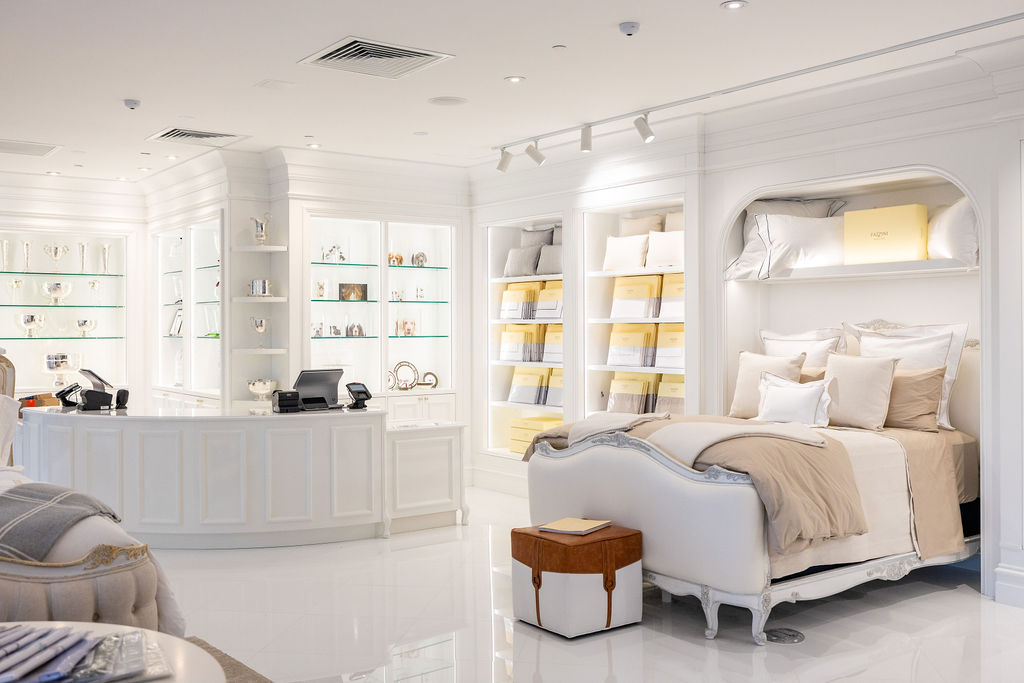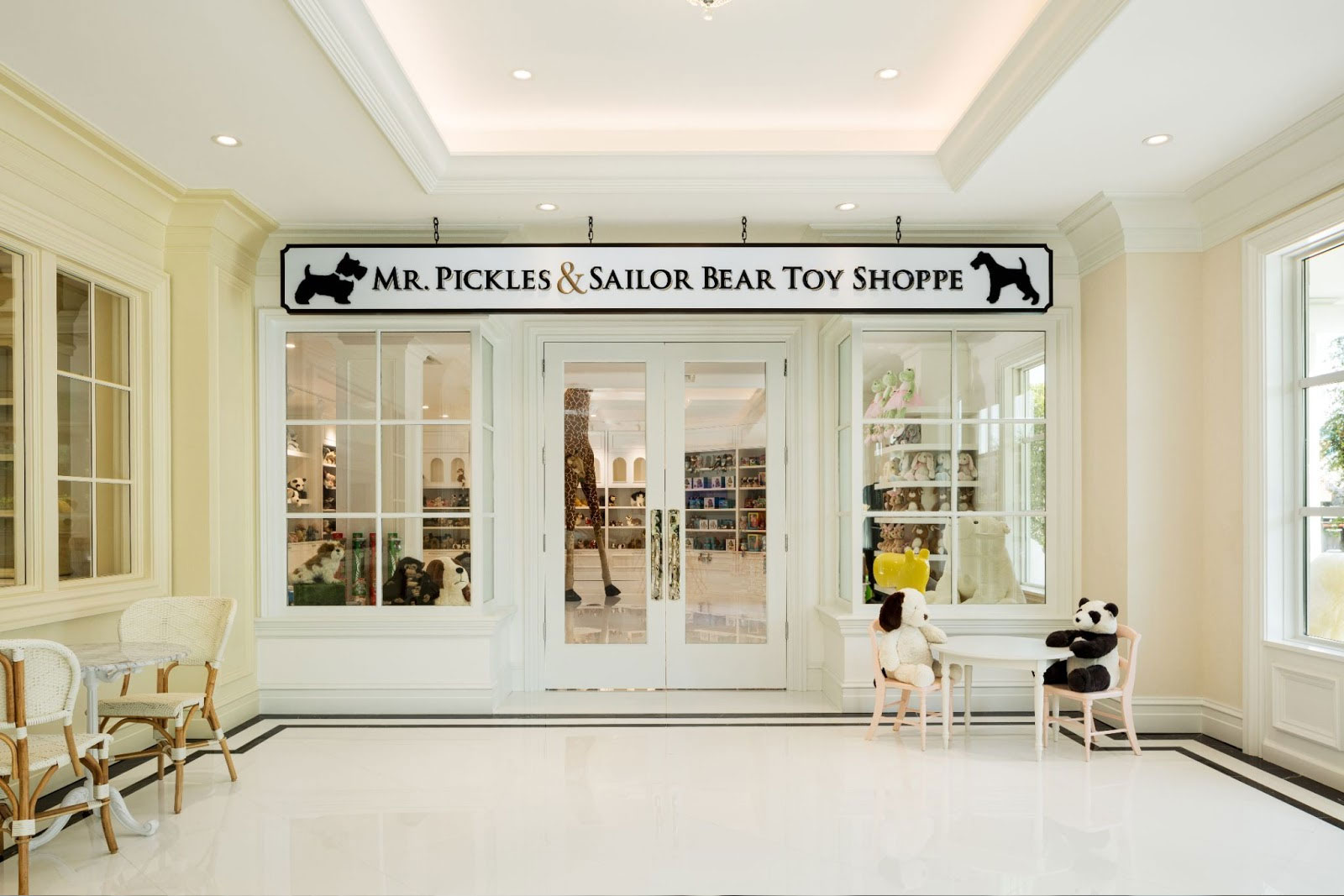 Mr. Pickles & Sailor Bear Toy Shoppe
Catering to the youth, Mr. Pickles & Sailor Bear Toy Shoppe represents another luxury retail establishment. Named after two adorable dogs, customers can find the shelves stocked with equally adorable teddy bears and Breyer Horses. Check inside to see the vast collection of private-labeled toys and other accessories.
The Debonair Collection
The Debonair Collection is a luxury boutique and home accessories store. They provide a quality shopping experience by sourcing authentic goods from all over the world based on inspiration from the founder's travels. Browse a swath of luxury brands like Cartier, Gucci, Saint Laurent, Bottega Veneta, and Chloe as well as original products from throw blankets, home scents, and custom furniture to hand-forged knives, leather goods and feather bowties.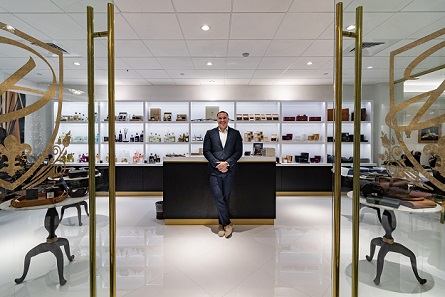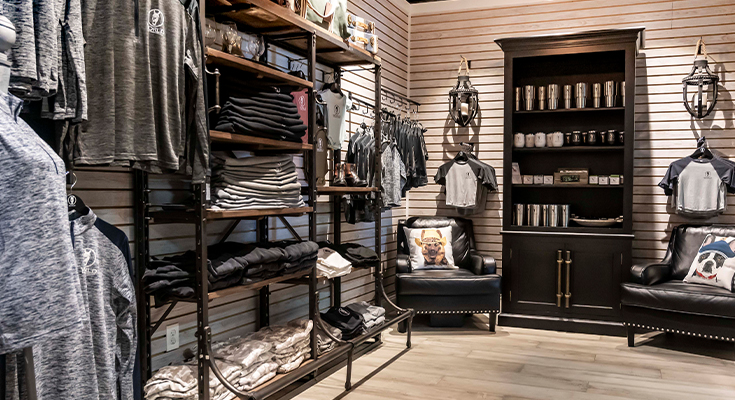 A Sudden Impulse
Expect impeccable style at A Sudden Impulse, whether you're shopping for World Equestrian Center branded clothing, competition merchandise or unique, quintessential boutique retail items, such as fanciful artwork and fine jewelry. A Sudden Impulse boutique is also the exclusive shop for professionally digitized applique, customized embroidery, engraving and printing designs for ringside and competition apparel. There's something for everyone at A Sudden Impulse boutique.
John Craig Clothier
John Craig provides timeless menswear for the sophisticated man with unparalleled customer service. The extraordinary ambience of John Craig Clothier enables customers to feel at home and comfortable as they shop with associates who become trusted friends.